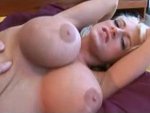 Hot blonde called Nadia knowns how to have fun...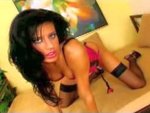 Black hair, black stockings and an absolutely dream body.She lies on her bed and takes out her big boobs lustfully...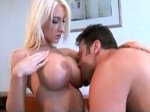 Busty pornstar Nadia Hilton and her big boobs...That is really lecherous...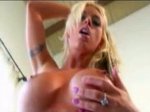 Both pornstars Brittney Syke and Rita Faltyano are doing a striptease for you. They want to show her luxurious bodies and wonderful tits...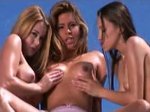 The sun is shining and that seems to make women horny on each other! Unabashedly stroking of hot bodies at the pool...